Click below to learn more about the audio describers of Telephone. Stay tuned for additional photos/bios.
JORDAN B LORD
MICHELLE MANTIONE
ALYSON AYN OSBORN
ALEJANDRA OSPINA
ABIGAIL RENO (VOICEOVER ARTIST)
LILLIAN E. WILLIS
---
ALICE KLUGHERZ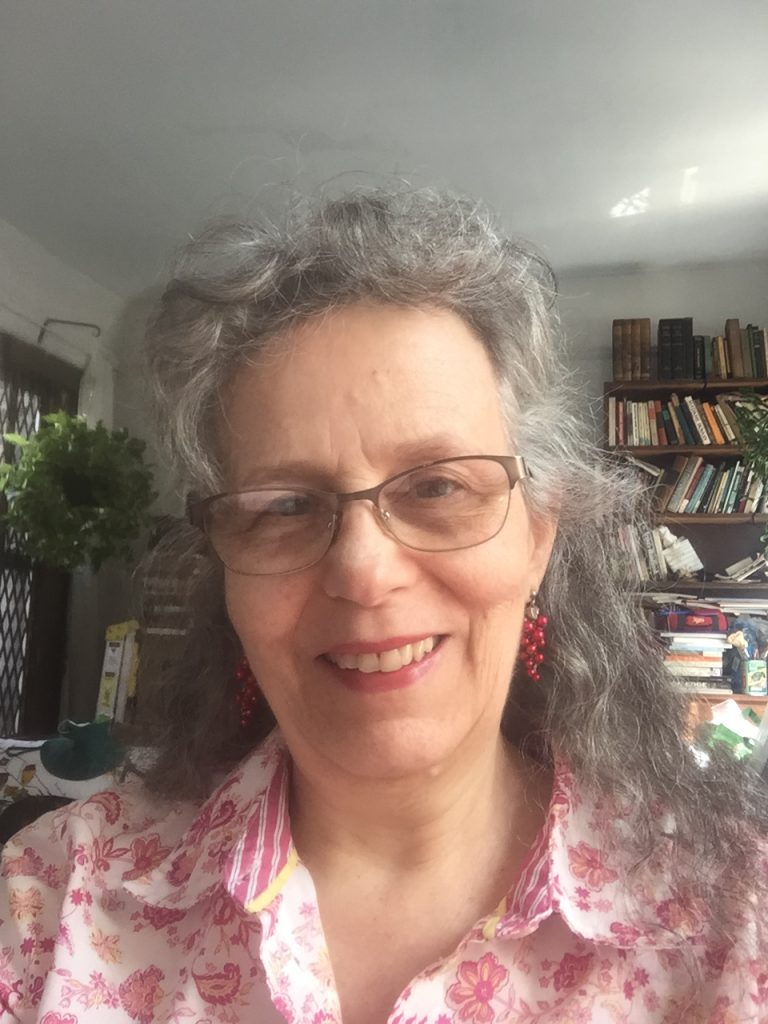 Alice has been part of the NYC Downtown dance and performance scene since the 80's. Her docu-whimsey (talk/move) work has been part of PS 122's Avant-Garde-Arama, Dance Theatre Workshop's FRESH TRACKS, Cornelia St Cafe, Wet and Performance Mix. Her work is from an aging feminist perspective. She writes about dating, clutter and plastic. She does both solo and group work.
---
SETA MORTON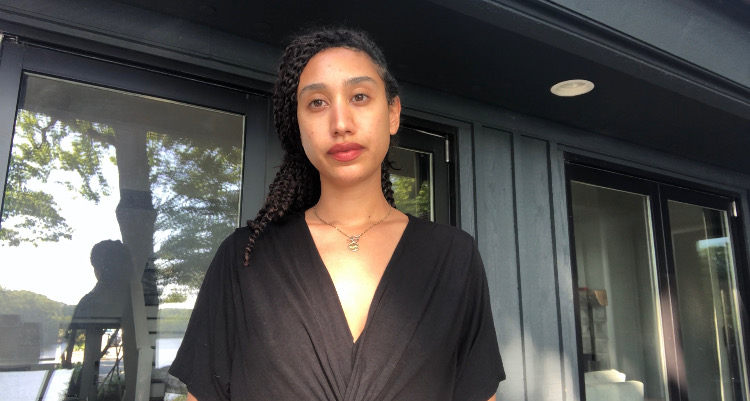 Seta Morton is a New York based curator, writer, arts administrator, and dance artist. She is currently the Associate Curator, Public Engagement at Danspace Project.
---
ELLICE PATTERSON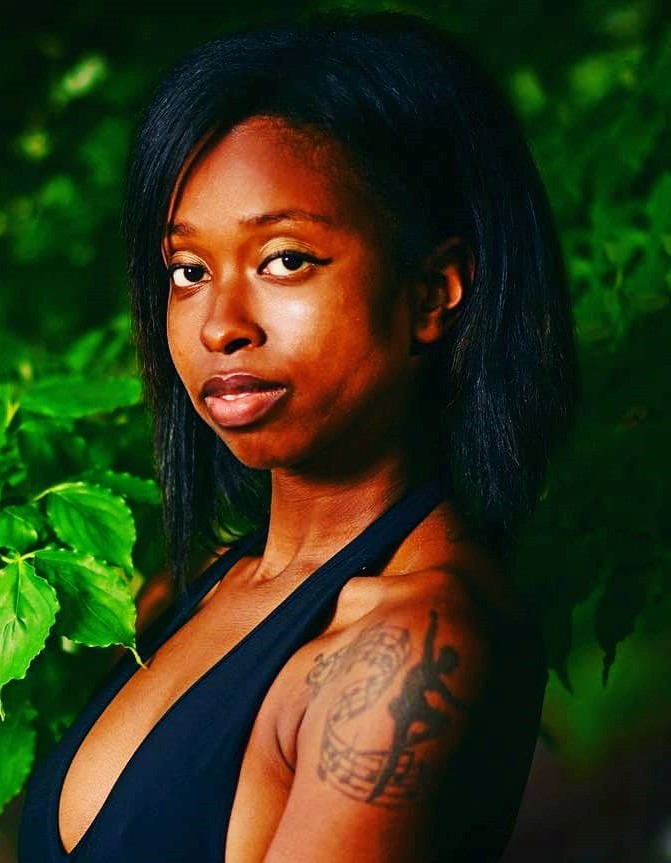 Ellice Patterson is the founder/ executive and artistic director of Abilities Dance, a Boston-based dance company that welcomes artists across the nation with and without disabilities. She is also the executive director of BalletRox, providing dance education to Boston youth facing the most systemic inequities at our after-school location and across many public schools, private schools, and more in Boston. Outside of self-produced Abilities Dance's shows, her choreography has appeared in the MFA, Links Hall in Chicago, Gibney Dance in NYC, The Series: Vol IV at the Ailey Citigroup Theatre in NYC, and more. She has given lectures and workshops at schools, universities, and organizations across the country, including keynote speaker at Berklee's 2020 ABLE Conference, keynote speaker at Trauma Center's Trauma Sensitive Yoga Conference, Harvard Graduate School of Education, Fidelity Investments, Boston University, and more. She has informally and formally worked with organizations to improve their intersectional access approaches such as Record Co., Community Music Center of Boston, and more. She earned her Bachelor of Arts in Biological Sciences from Wellesley College and her Masters of Science in Management Studies from Boston University Questrom School of Business.
---
ABIGAIL RENO (VOICEOVER ARTIST)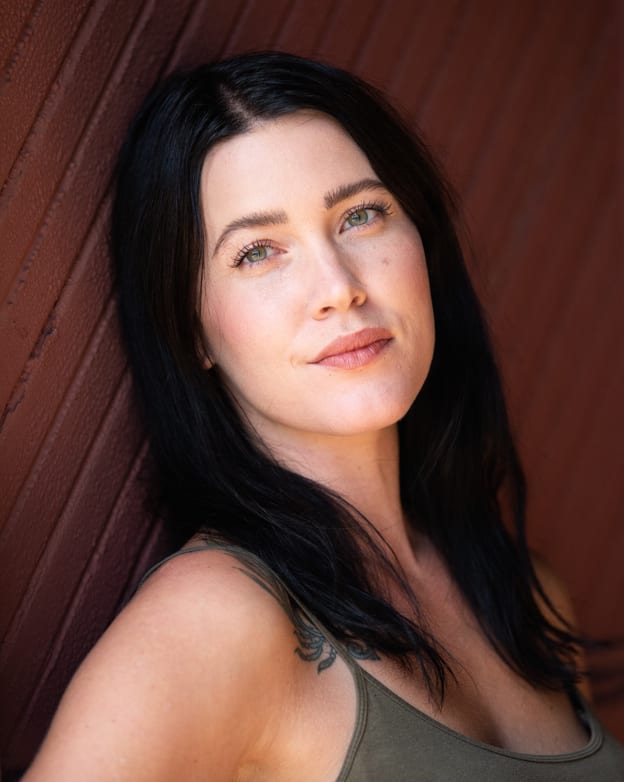 Abigail Reno is a Northern California native who has been performing since beginning ballet classes at age 6. She received her AA in music from Cabrillo College where she studied opera & choral conducting in addition to theater. She has stared in numerous musical theater productions, short films and web series, most notably playing the lead in the web series Cleaner Daze, which won numerous awards in the film festival circuit. She now lives in Oregon and is a professional voice over artist and audiobook narrator.
---
M. RODRIGUEZ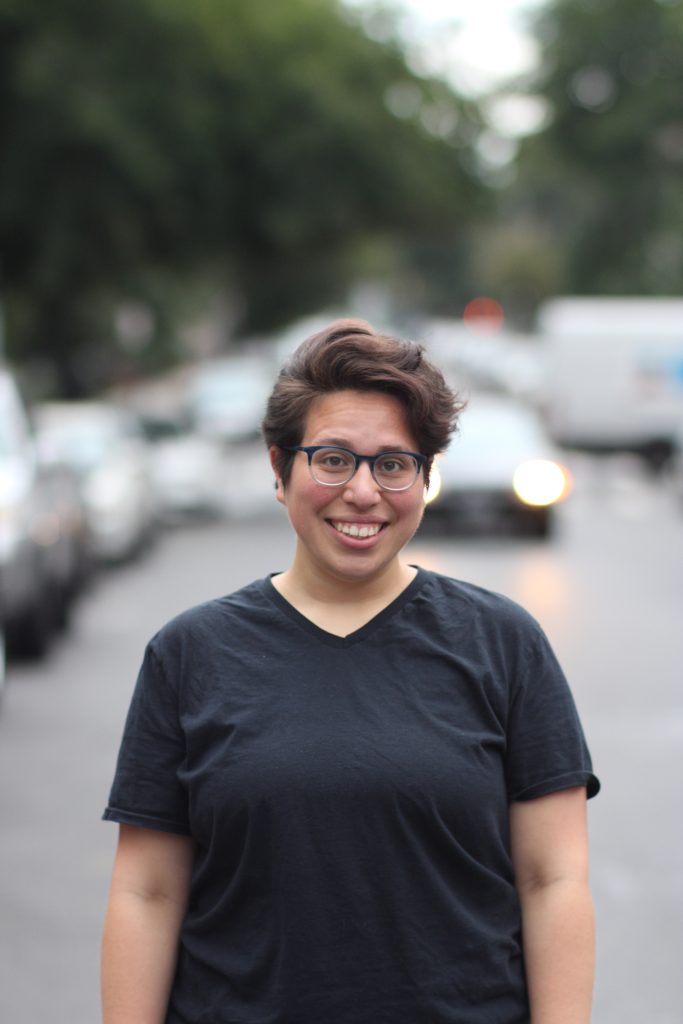 M. Rodriguez is a sound artist living on Canarsie and Munsee Lenape land colonially known as Queens, NY. They are white, Latinx, non-disabled and trans. Their creative pursuits range from singing to recording audio to manipulating sounds in digital soundscapes.
As a sound recordist, M has worked with brands such as Teen Vogue and National Geographic and recorded films such as the Sundance 2020 official selection Danny's Girl. They thoughtfully edit, design, and mix post-production sound for films and episodic works, including the web-series Dependence and the short film Song and Grace.
M first began exploring audio description in 2019 while rehearsing for In place of catastrophe, a clear night sky, an immersive multi-sensory dance piece directed by iele paloumpis in co-creation with the cast. This work seeks to invite blind, visually-impaired, and low vision audience members into the poetics of movement, de-centering sight as a primary mode of experiencing dance and prompting nuanced forms of perception.
While in process for In place of catastrophe, M began developing a voice and perspective in audio description using kinesthetic empathy, speech, poetics, and vocalization. Their study of audio description has been deeply and irrevocably influenced by the cast of In place of catastrophe including Marielys Burgos-Meléndez, Seta Morton, Alejandra Ospina, iele paloumpis, Ogemdi Ude, Krishna Washburn, Marýa Wethers and Adrien Lorenzo Weibgen.
M is a graduate of the Sonic Arts Center at The City College of New York with a BFA in Music and Audio Technology. They also hold an AAS in Vocal Performance and a certificate in Studio Recording Technology from Nassau Community College. They studied voice under Nadine Carey and Kathleen Webber and choral singing with R. Daniel Hughes and Ira Spaulding.
---
GEELIA RONKINA
Geelia Ronkina is a writer.
---
OGEMDI UDE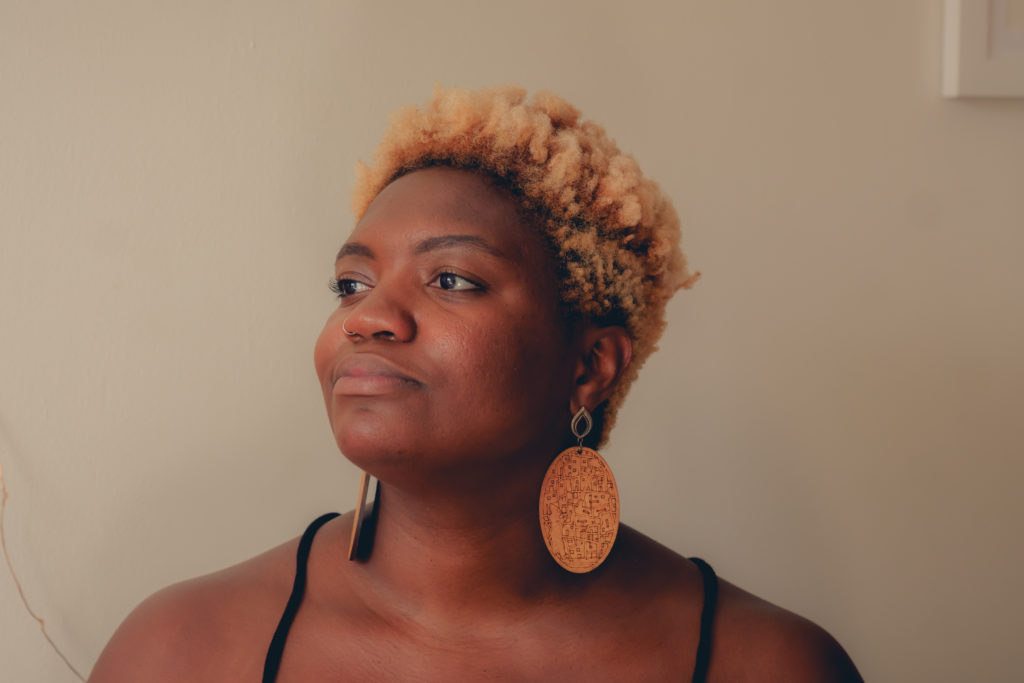 Ogemdi Ude (she/her) is a Nigerian-American dance artist, educator, and doula based in Brooklyn, New York. She creates performances that investigate how Black folks' cultural, familial, and personal histories are embedded in their bodies and influence their everyday and performative movement. She aims to incite critical engagement with embodied Black history as a means to imagine Black futurity. Her work has been presented at Brooklyn Arts Exchange, Danspace Project, Gibney, Center for Performance Research, Movement Research at the Judson Church, Streb Lab for Action Mechanics, Lewis Center for the Arts, La Mama Courthouse, and for BAM's DanceAfrica festival. She currently serves as Head of Movement for Drama at Professional Performing Arts School in Manhattan. She graduated Magna Cum Laude with a degree in English, Dance, and Theater from Princeton University.
---
CONSTANTINA ZAVITSANOS
Constantina Zavitsanos works in medium based time.
---